The certificates you need
We develop and manufacture high-end lifting equipment for world-leading companies in the wind industry. We can help you too. To ensure optimum efficiency and security, we follow harmonised standards, in accordance with the machinery directive. Take a look at our ISO certificates below.
ISO 9001:2015 certification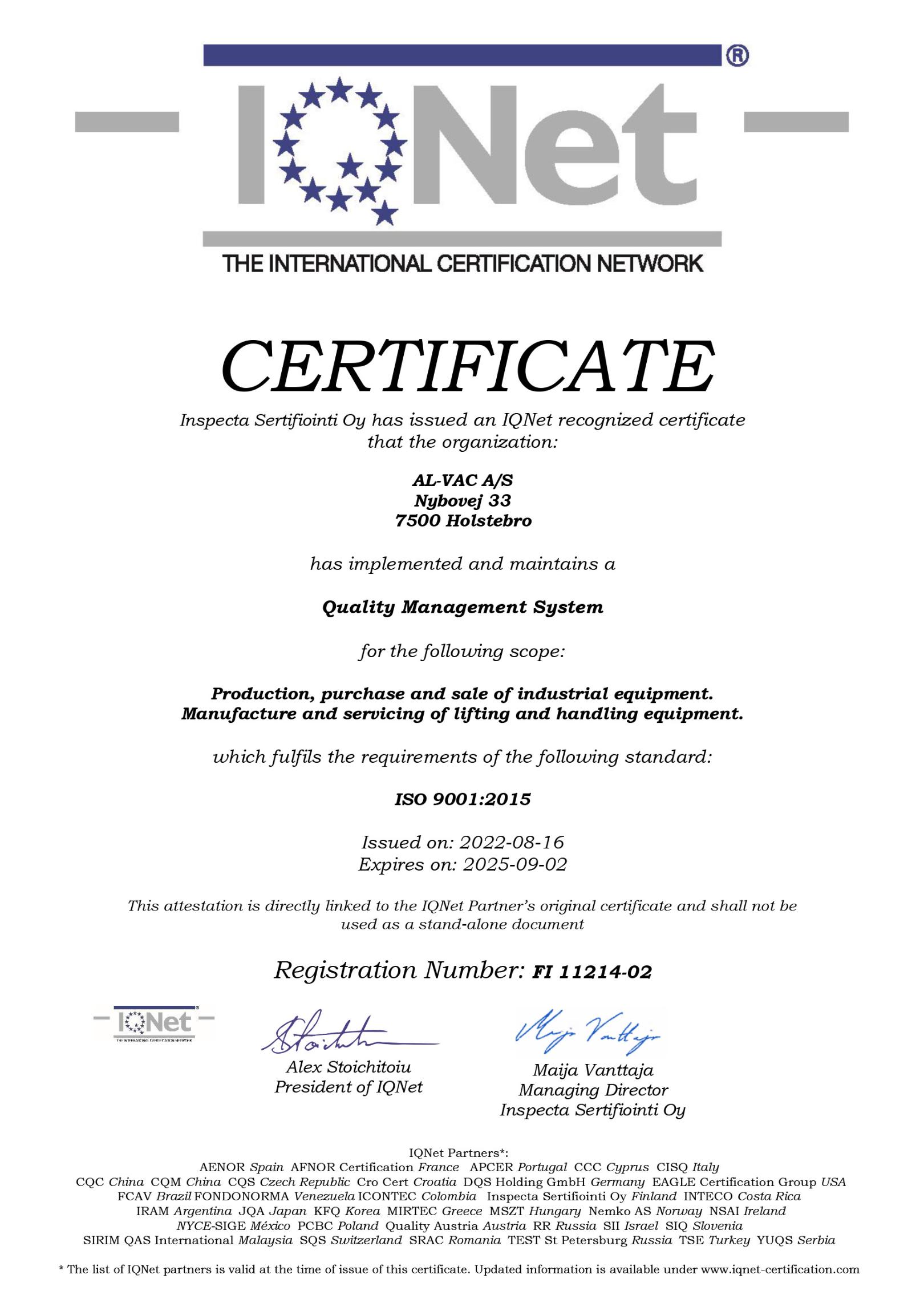 ISO 14001:2015 certification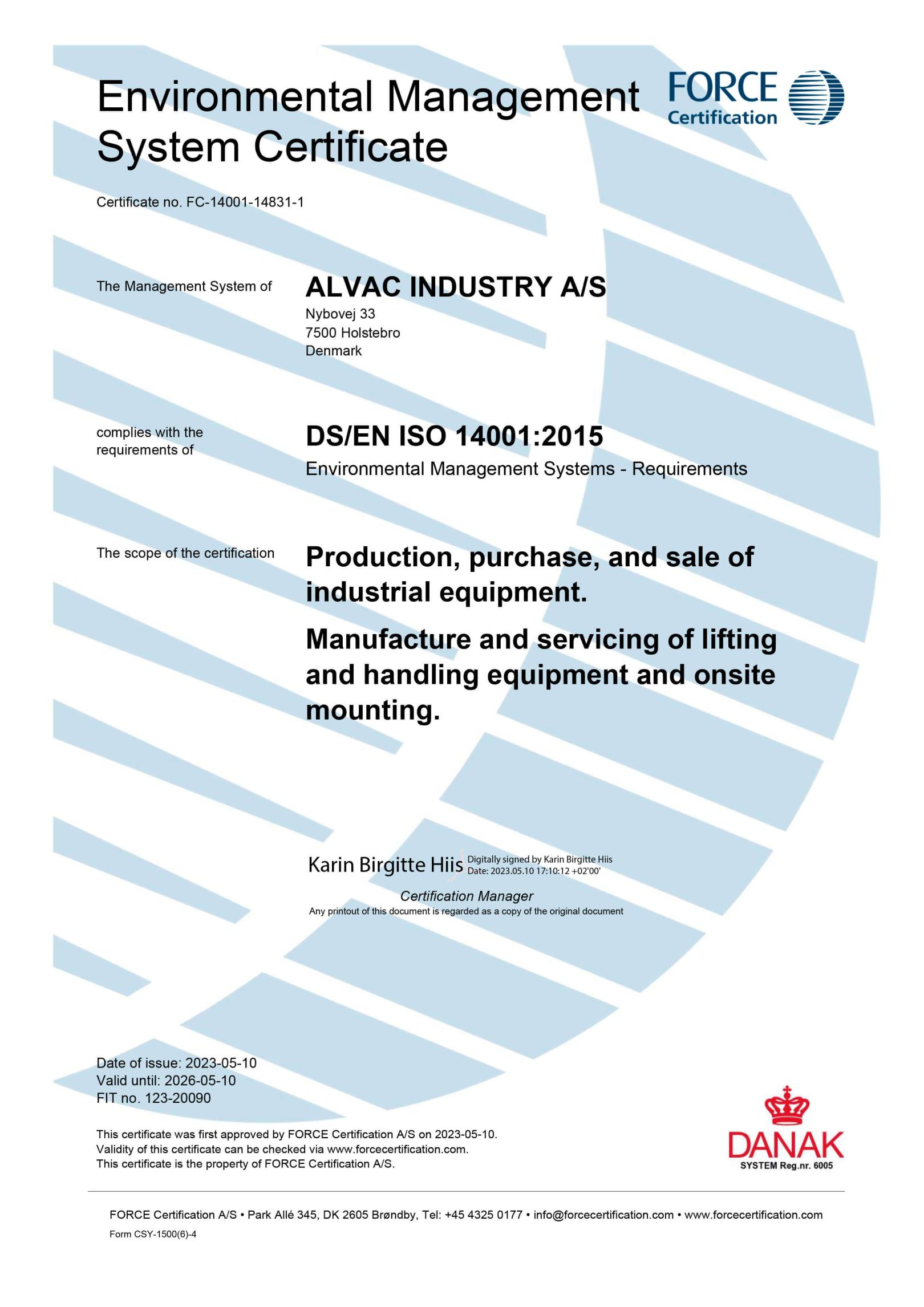 ISO 45001:2018 certification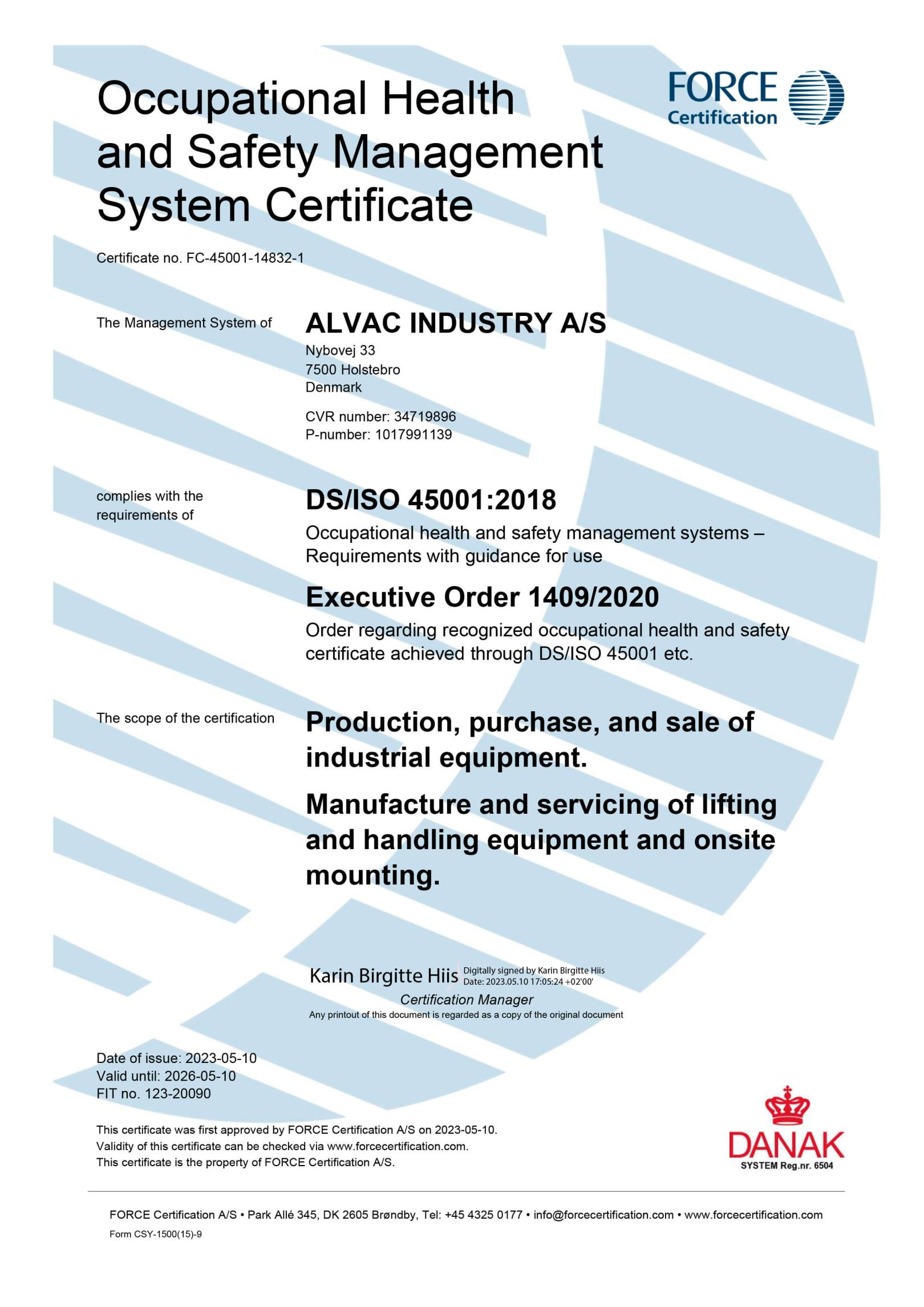 Are you faced with a heavy task? So are we. Every day, we develop and manufacture high-end lifting equipment. It's often heavy-duty – and it's always with an uncompromising focus on security.
Employees equipped to lift solutions and businesses
We're nothing without our highly skilled employees. It's cliché… and it's true.
To ensure every employee performs at their best, they are trained to follow how we do things here. Everyone has full access to our quality management system. Everyone knows our project model in and out. Everyone plays their part in offering operational reliability. This helps us keep things straight.
Because, why raise complexity instead of quality?
Got any questions?
We're here to help you. No question or concern is too small. Fill out the form, and we'll get back to you.