Our approach to make you succeed
Customisation is our standard
Think about it.
Everyone seems to crave customisation. So do we – to a certain extent. Because customisation not only sounds great, it's a great way to ensure your lifting solution fits specific needs. However, customisation can go too far.
We never start from scratch. Instead, we build, adapt and customise upon standard components. This gives you the security and effectiveness of standardisation and uniqueness of customisation. Ticks all the boxes, right?
Dive into each of the 4 steps to gain a deeper understanding of how we approach every task.
Specification of requirements
We like to say, "no job is too heavy to handle – when we know how to do it". Our skilled specialists will specify the requirements, so you receive a 360° overview of the task.
This is only possible when we understand your needs. What do you need to lift or handle? How big is it? How tricky is it? Which factors should we consider? All these questions and more. If possible, we would like to visit your production facility and see the environment to get the full picture.
Getting the right information is crucial. So, we take our time, but we won't steal yours. This isn't the place for never-ending round table discussions leading nowhere but to the next meeting. This is a place for action. And speaking of that, let's move on.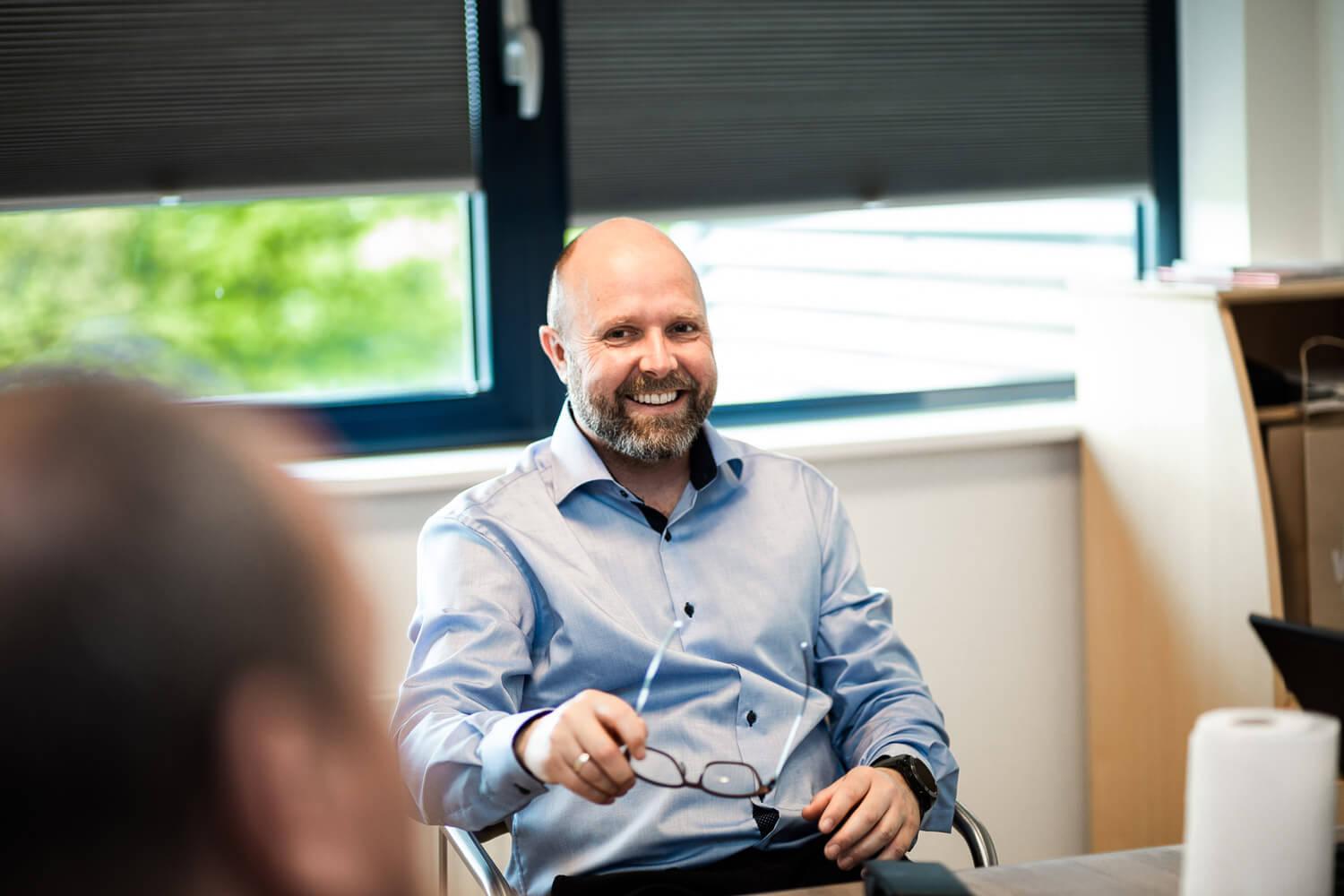 Scope and budget
What will it take to perform this task? And how much will it cost? These are the crucial questions to be answered in step 2.
You'll get a report that details the process. You know, deliverables, tasks, deadlines. As always, we'll cover what's necessary. This also includes the budget that will be presented in a simple overview.
Designing and manufacturing lifting equipment is hard but understanding the process should be easy. That's why we never over-complicate stuff and always act transparently.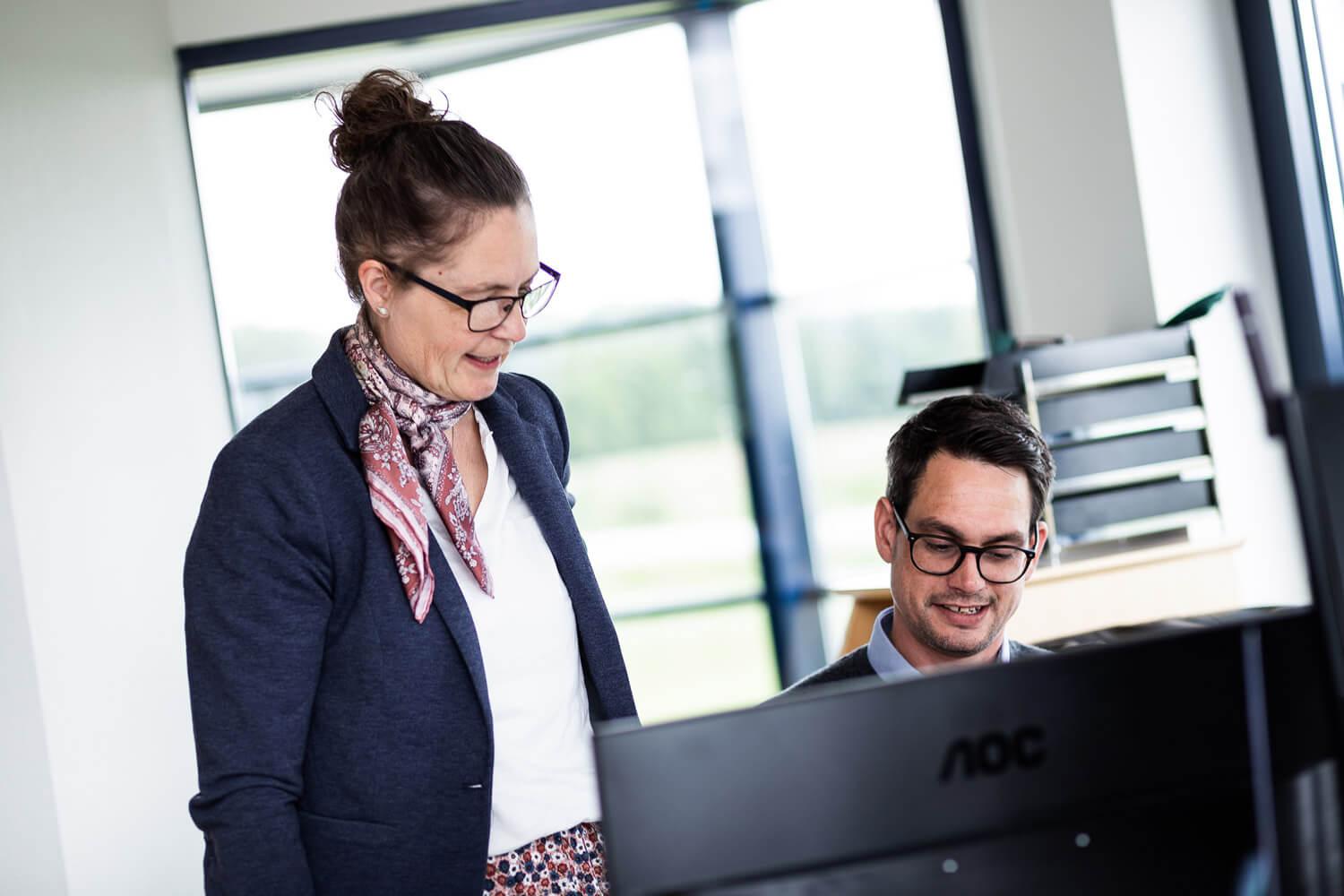 Looking for a partner who doesn't need 100 pages to give you a yes or a no? We're right here.
Design and production
After agreeing on the scope and budget, the fun begins. Okay, okay, all steps are great fun, but we really like to see our ideas come to life when we start designing and producing your equipment.
To ensure a high-quality, lean and agile process, we work closely with a knowledgeable network of local partners. Each partner is handpicked, closely managed, and fully aligned with our approach and processes. This allows us to meet our ambitious project plan. You'll also get frequent updates on the progress of the project, so you always know how it's progressing.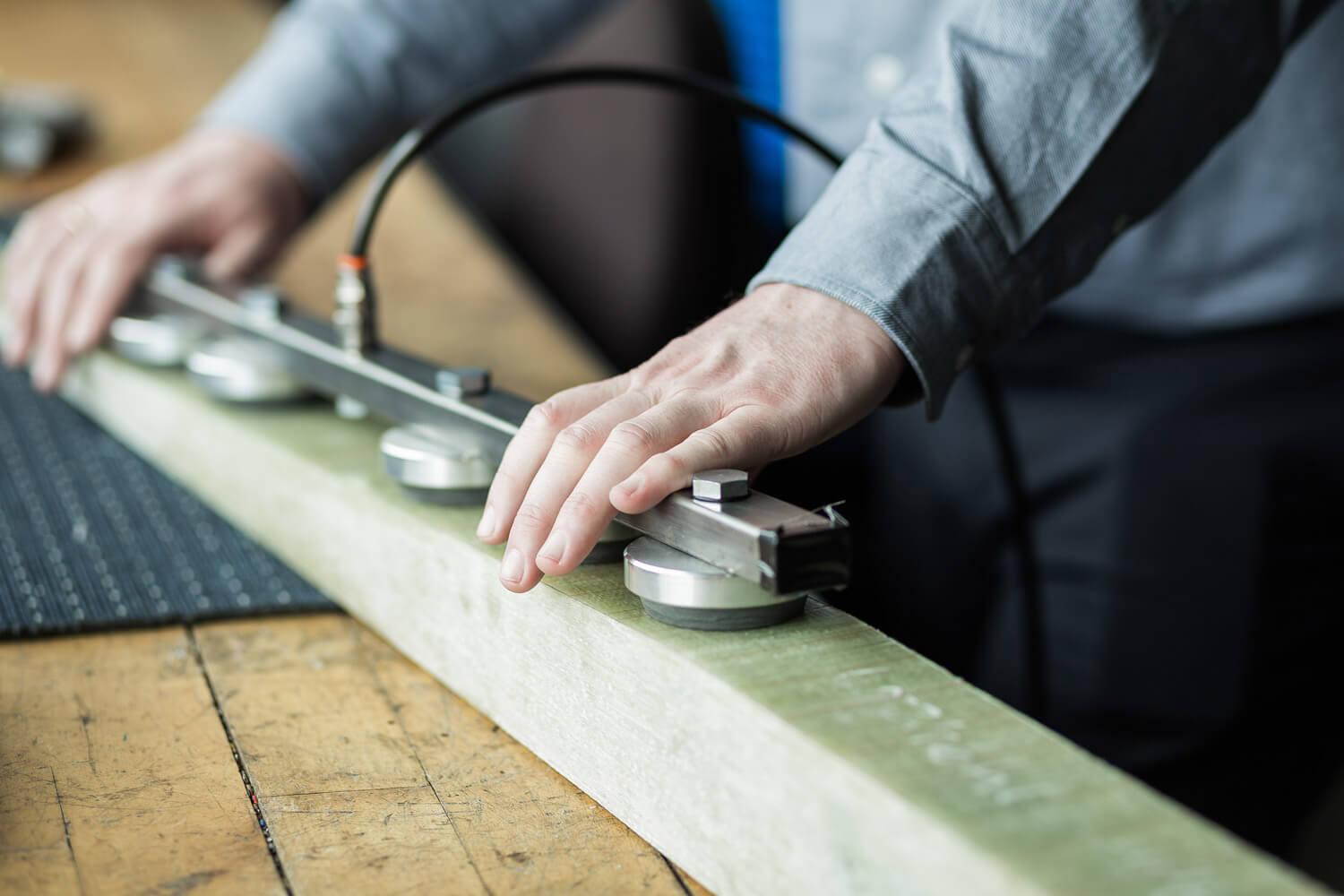 Delivery and installation
We're almost there. After producing your equipment for lifting or handling, we deliver, assemble and install it in your production facilities. It goes without saying that our technicians won't be leaving before the delivered equipment is operating as expected.
To ensure your colleagues will light up with a smile when operating your new heavy-duty equipment, we offer training on how to use it. This is, of course, optional but we have seen how big of a difference it often makes. Our recommendation is – do it.
Now you might wonder how we operate if the installation is overseas? In that case, we'll offer AR technology and a local service set-up.
Our approach? Easy. We think it's time to stop over-complicating stuff and start doing what's needed when designing and manufacturing lifting equipment.
How can we help you?
No question or concern is too small. Fill out the form, and we'll get back to you. Easy peasy.