Want to see some solutions?
Look no further
We're into heavy stuff. You know, we like to handle big and long workpieces. Like a wind turbine blade. Would you like us to help?
See some of our solutions
Every solution we bring to the world is unique. One-of-a-kind of magic that is customised to meet your specific needs. For example, one solution might be designed to lift 2 kilos – another one, 75 tonnes.
Below, you can take a look at some of our solutions, covering different technologies like clamping, vacuuming, placement, and turning.
You're busy. Here's how we can help in just 78 seconds
Would you like to learn more about our solutions? Hit the play button to watch our latest video.
Developed. Manufactured. Assembled. Delivered. Beloved
You should come to us if you want a solid solution and zero hassle. We take action from the very first drawing to the final mounting – always in close contact with you.
The result is a customised solution that will offer you safe, secure, and sound handling of heavy components in the wind industry.Would you like to learn more about how we work?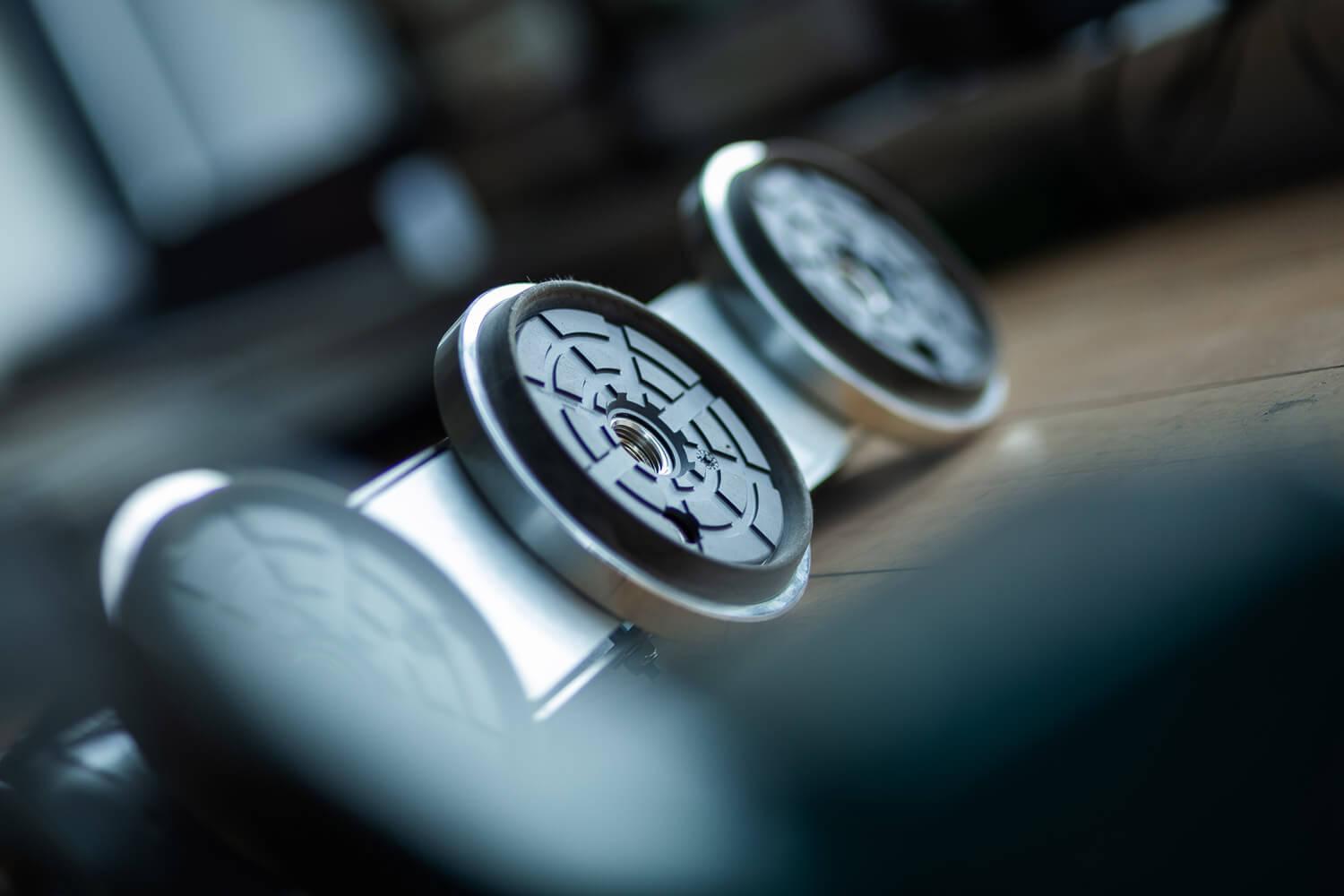 Let's engineer your solution using the right technology
Today, a wind turbine blade is often longer than a football pitch – and it's not just the blades. All workpieces in the wind industry are getting bigger. Fortunately, we're up for the challenge.
As you know, every turn, movement, placement or lift is a demanding challenge. Therefore, we analyse and apply the right technology to meet your needs. Perhaps clamping is the perfect fit for the task? Or maybe vacuum or magnet technology is better?
We're solution driven – not technology driven – so you'll get the solutions that fit your needs, not our pockets.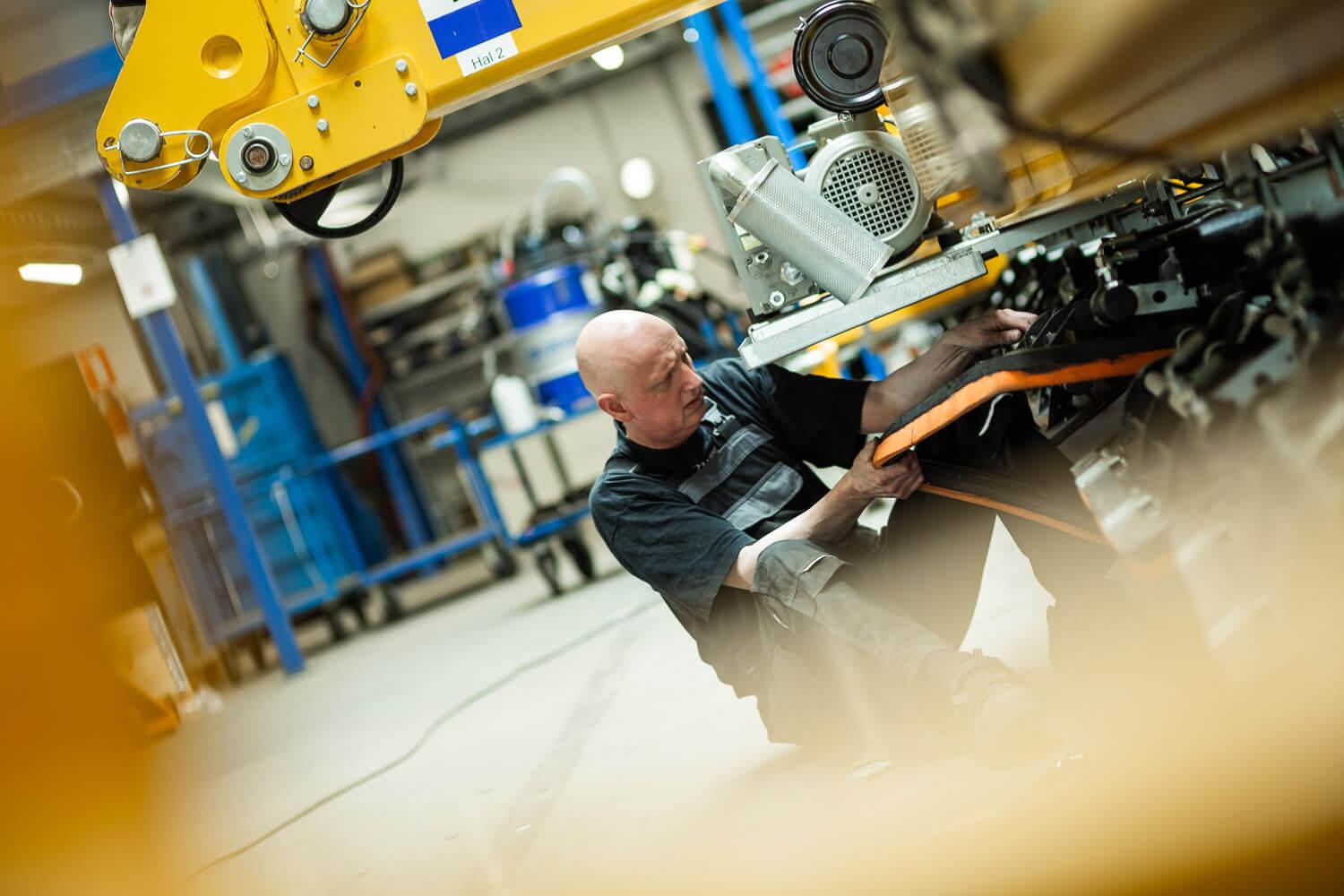 Good on paper and in practice
Reliability is crucial. This applies everywhere in life, but especially when you're lifting a wind turbine blade. That's why we are operating according to the machinery directive and our quality management system. Take a look at our certificates below.
ISO 9001:2015 certification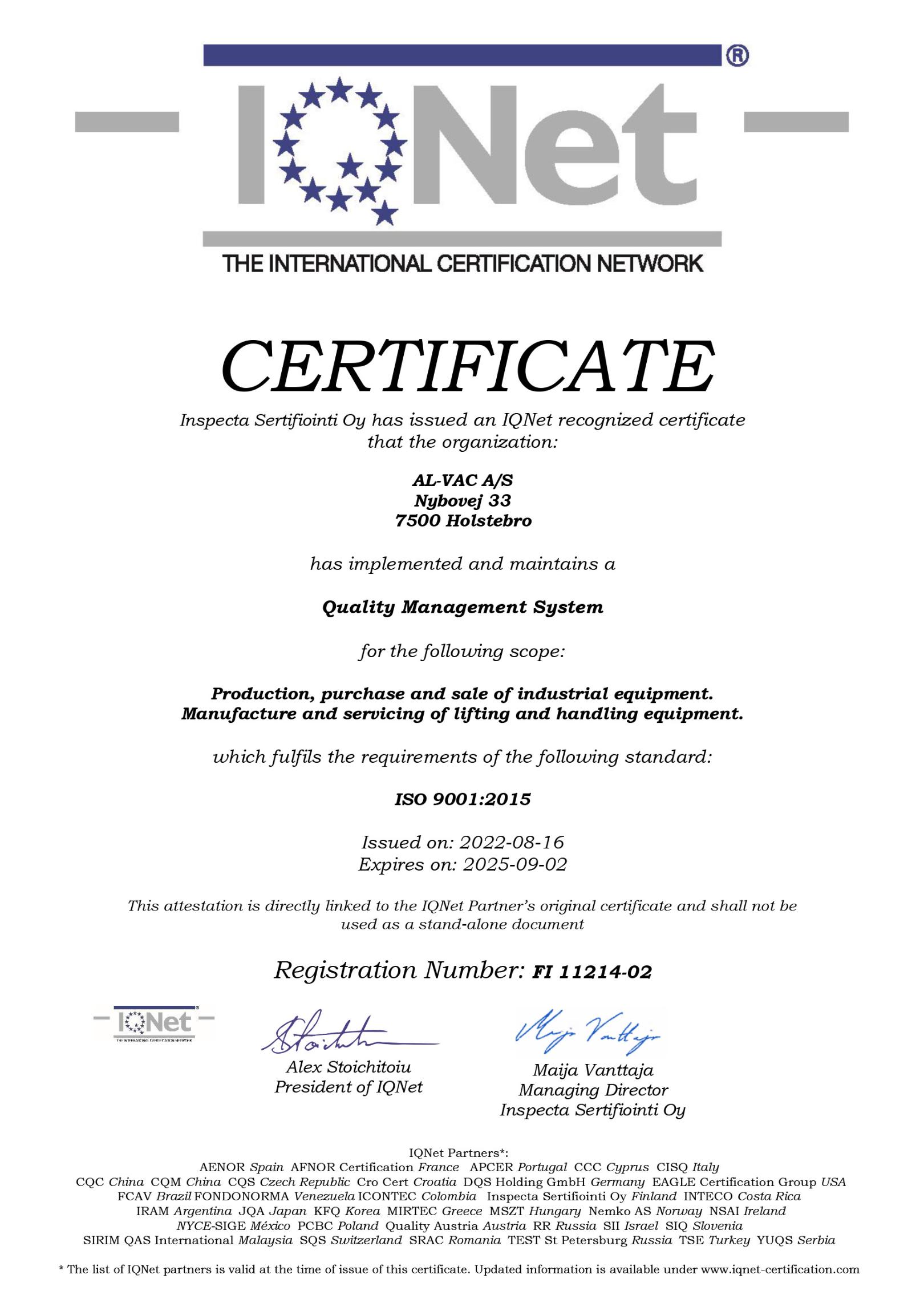 How do you lift a 75 tonne wind turbine blade? You call us