Do you spend an awful lot of time flanging a wind turbine blade with hundreds of heavy bolts? Then you'll love our C-Yoke.
How the C-Yoke works
The C-Yoke is equipped with a hydraulic clamp system. This helps you work faster than ever. Here's how.
Four hydraulic clamps are easily attached to the root end of the blade. It only takes a couple of minutes – and when it's done, you're ready to demould the blade. Simple as that.
To get the best out of the C-Yoke, you should use it in combination with our vacuum demoulding yoke. This way, you can really speed up the demoulding of wind turbine blades and free up manpower and cranes.
We'll design and manufacture the C-Yoke to meet your requirements
Why spend hours when it only has to take 20 minutes?
20 minutes.
That's all it takes to lift a wind turbine blade from the mould to the turning stand – when you use the C-Yoke in combination with the vacuum demoulding yoke. And you know what? You only need two employees to do the job. Ka-ching. This allows you to:
Free up time for employees to perform value-creating tasks
Eliminate the risk of damaging the blade when demoulding it
Streamline processes – the mould is ready for the next blade in line – enabling you to produce more blades without investing in new moulds.

If you like doing good business, we are here to help.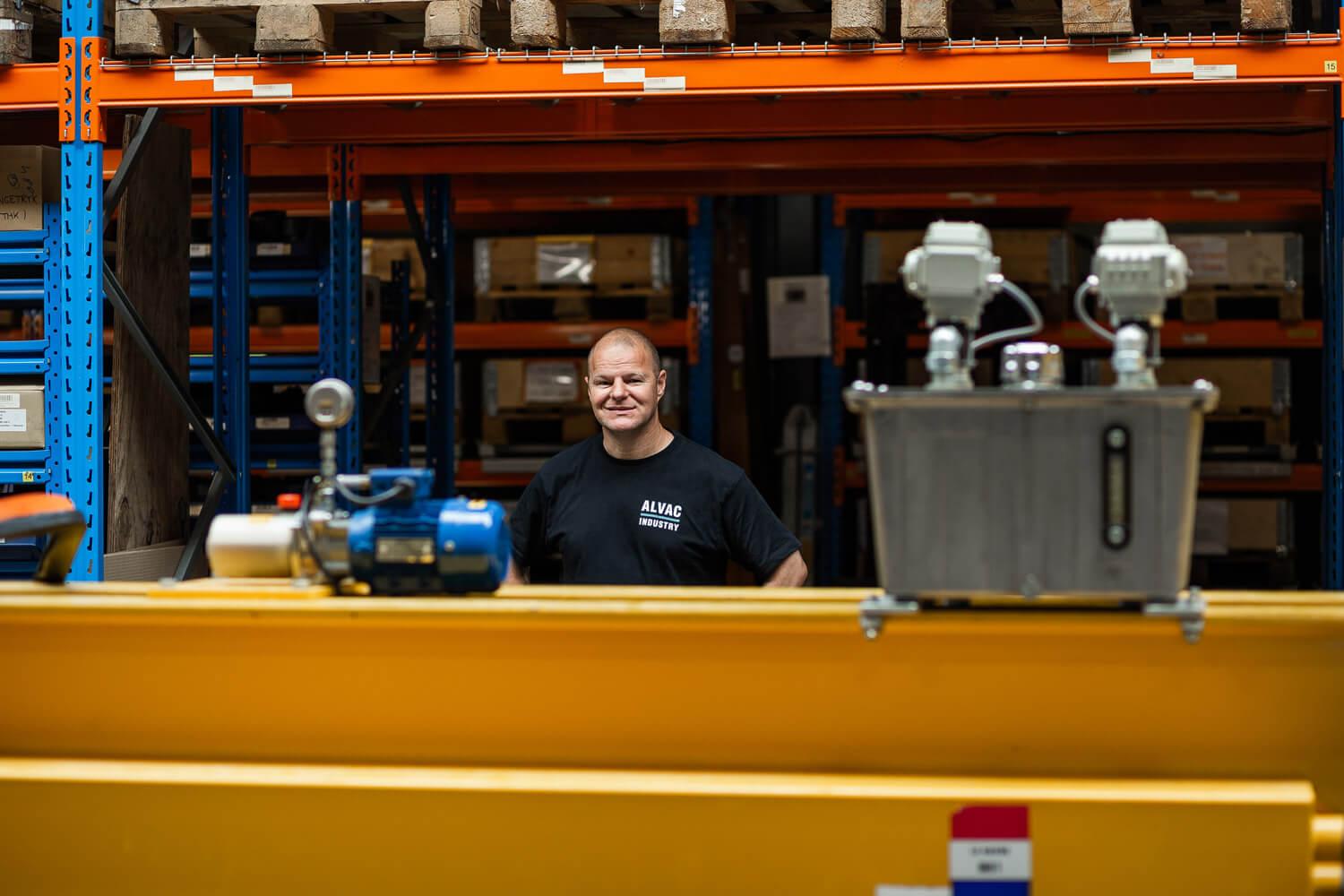 4 clamps are as strong as 100s of bolts
Worried about safety? No need.
Thanks to the intuitive system, you cannot get it wrong. You'll get a green light when the four clamps are placed correctly – and only then can you lift. Long live intelligent sensor technology, right?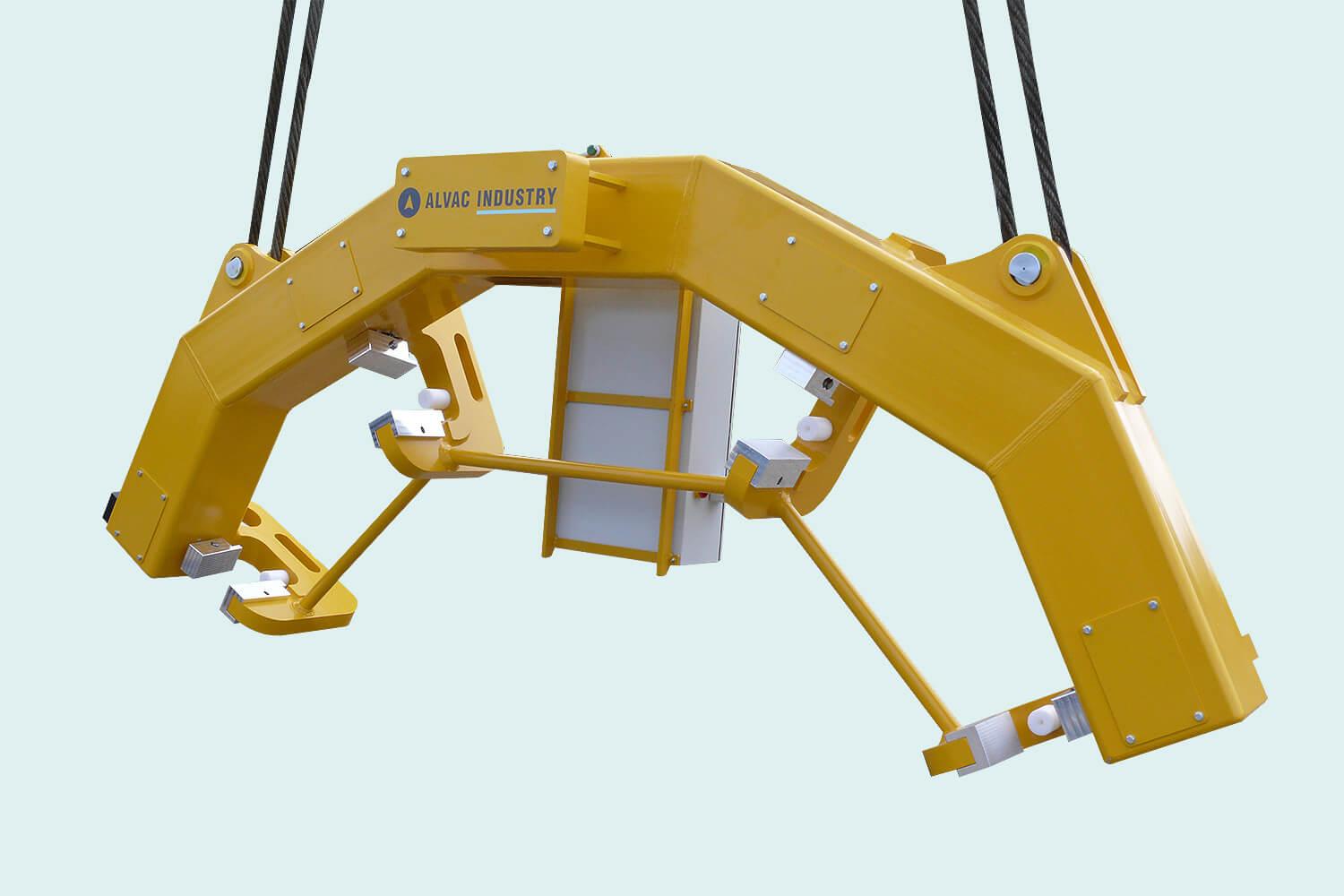 You'll find our C-Yoke at production facilities across Europe. Unfortunately, our customers would knock the wind out of us, if we go into further details.
Are 4 clamps better than 100s of bolts?
If you are interested in saving time and money, the answer to this question is a big yes. If you are looking to reduce crane time, it's still a big yes. Same applies if you are eager to improve productivity. It's another big yes!
So, are 4 hydraulic clamps better than 100s of bolts?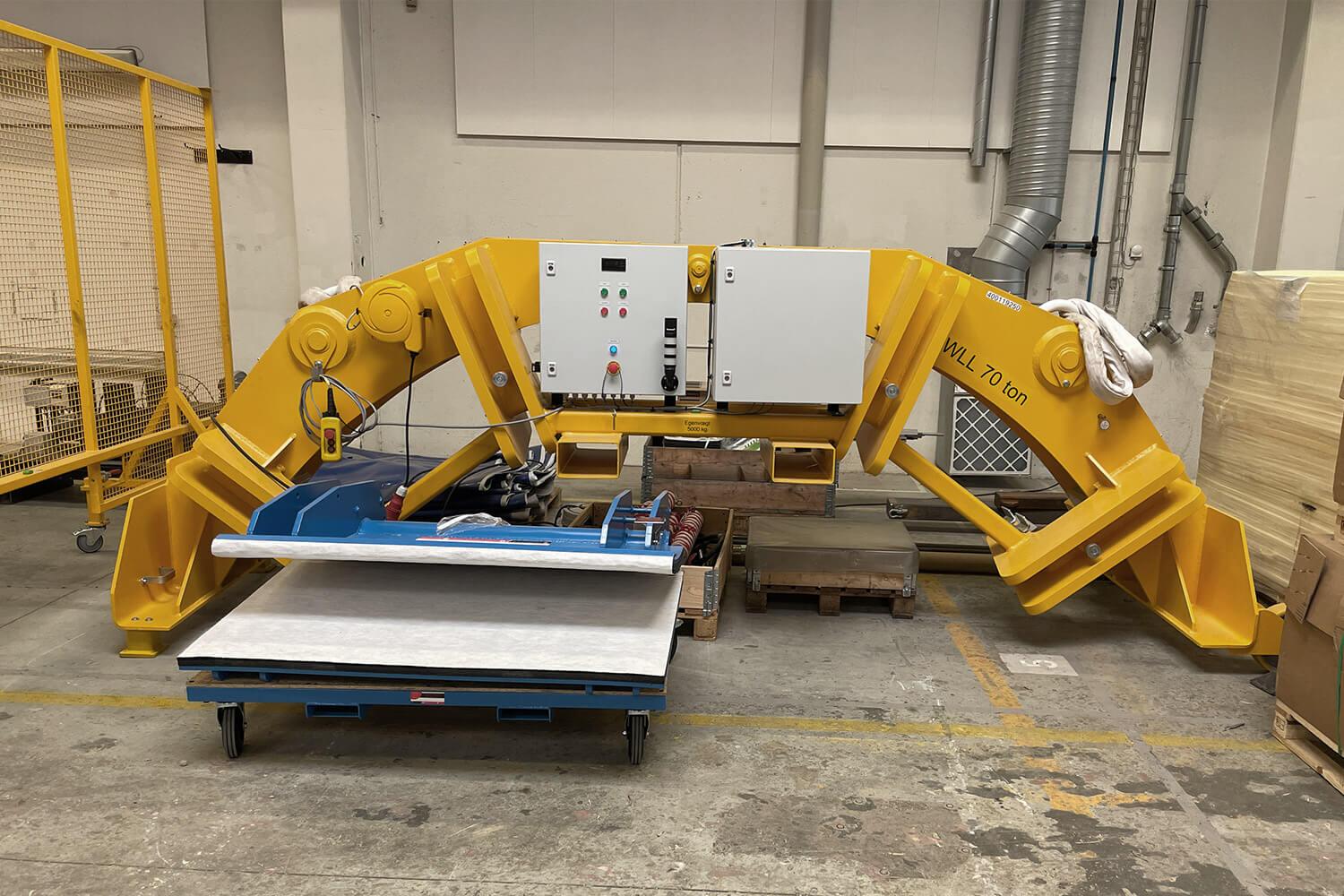 Size matters
We are constantly working on designing and manufacturing compact yokes that weigh less and can lift more. This includes our C-Yoke.
To help you accommodate the ever-increasing dimensions of wind turbine blades, you need a C-Yoke that's just right for your operation. So tell us what you want to achieve – and we will help you lift every heavy burden.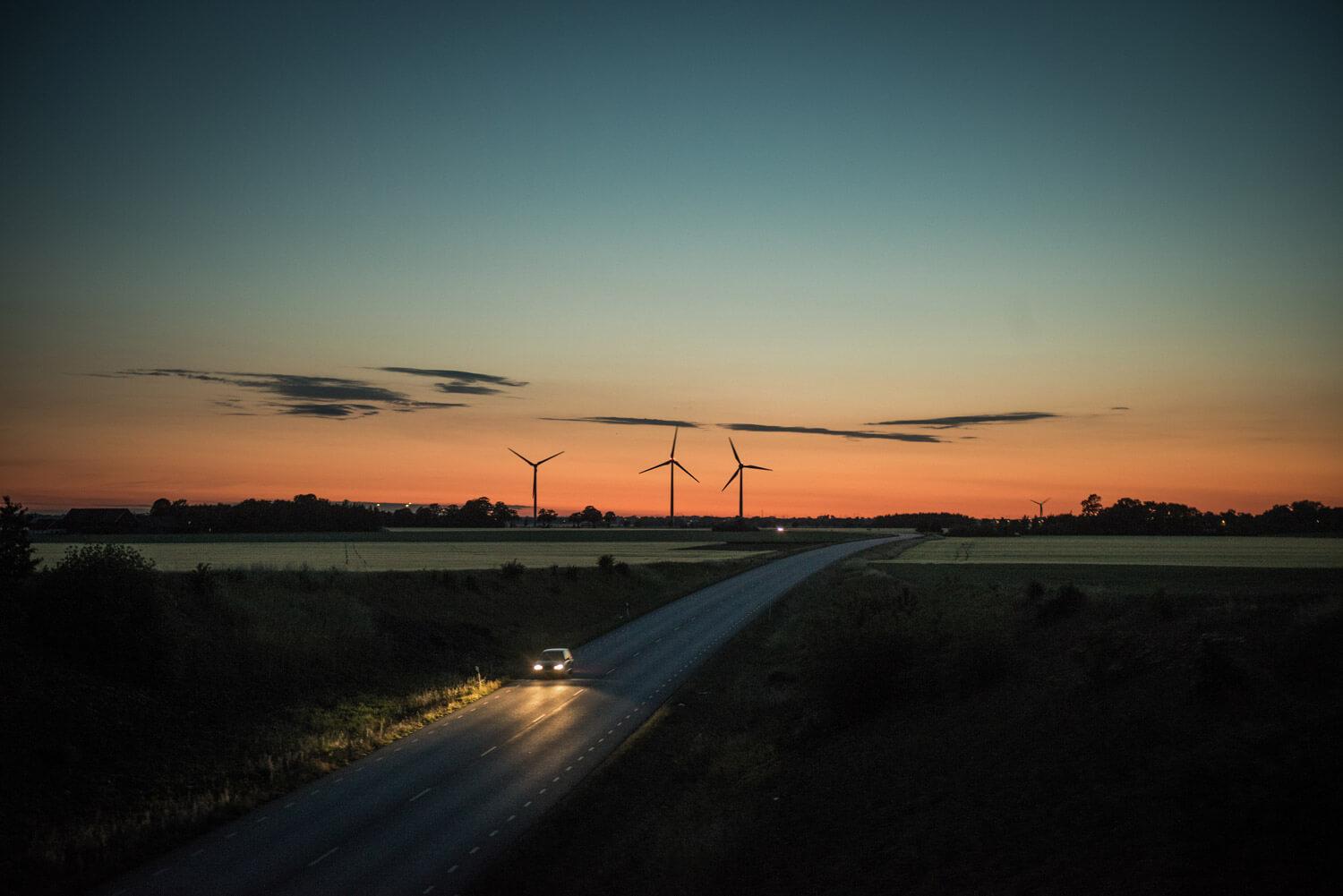 Are you bolted to the past? Try our C-Yoke
It makes good business sense to replace bolts with hydraulic clamps. Fill out the form and we'll reach out to you.