As you know, producing a wind turbine blade is no easy task. But do you also know how you can speed up the process without compromising on safety and quality? Read on and we'll tell you.
Does this sound familiar to you?
Wind turbine blades are getting bigger and bigger. Seriously bigger. Are production facilities following suit? Rarely.
This leaves you and other professionals with quite a problem. One of them is floor-to-ceiling height. The increasing scale of the blades does not leave much room for the placement of precast beams. You simply hit the roof.
So, what to do? Keep reading – or contact us now, if you are in a hurry.
Efficient demoulding and placement of precast beams
With our vacuum lifting yoke, you can enjoy fast, reliable and hassle-free demoulding and placement of precast beams.
The not-so-secret recipe is the adjustment of chain lengths. With this yoke, you can raise the chains to lift the precast beam right up to the yoke. When the beam is placed correctly – according to the laser system – you can easily lower it down the blade.
As you know, there is a significant height difference between the two ends of the blade. To ease your operation, the vacuum lifting yoke constantly measures and adjusts the chain length according to the blade. Smart, right?
This adjustment of chain length eases your operation – and builds in the capacity to produce even larger wind turbine blades in the future
4 things others love about the vacuum lifting yoke
It is easy to control the lifting and placing of precast beams from the ground, via a tablet
The yoke is triangular – not square – to ensure a better, faster and stronger demoulding
The adjustable chain lengths offer up to 5 metres of extra lifting height
The technology allows us to develop and manufacture bigger and better vacuum lifting yokes than ever. How big is the precast beam that you need to lift? We'll make it happen.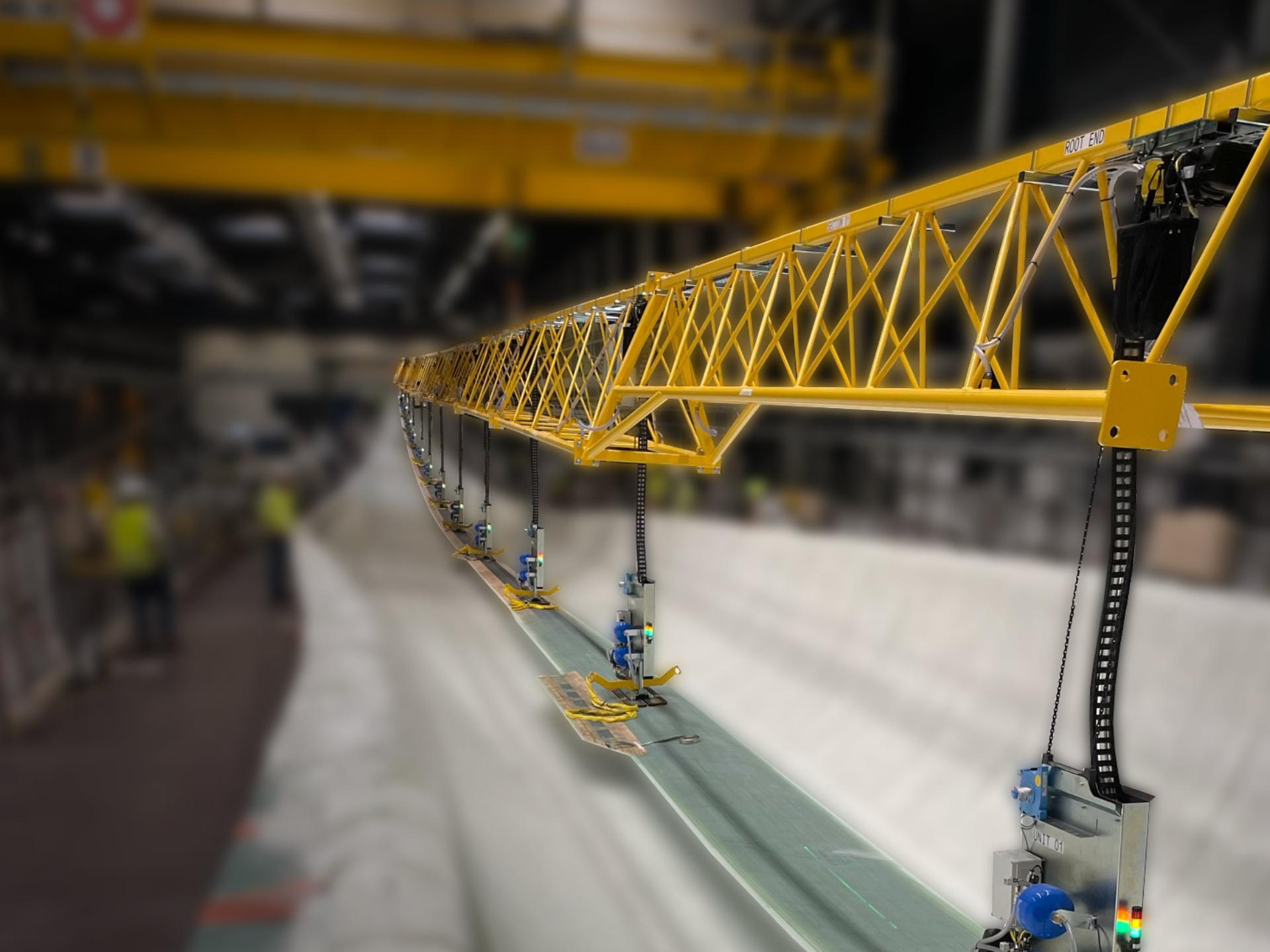 Look, your data is locked
What is going on? What went wrong? And how can you improve?
The vacuum demoulding yoke collects and stores data with automatic data locking. This way you can easily create a report that will give you all the insights you need. This can be a great help – for example if your efficiency is lower on the night shift and you want to know why.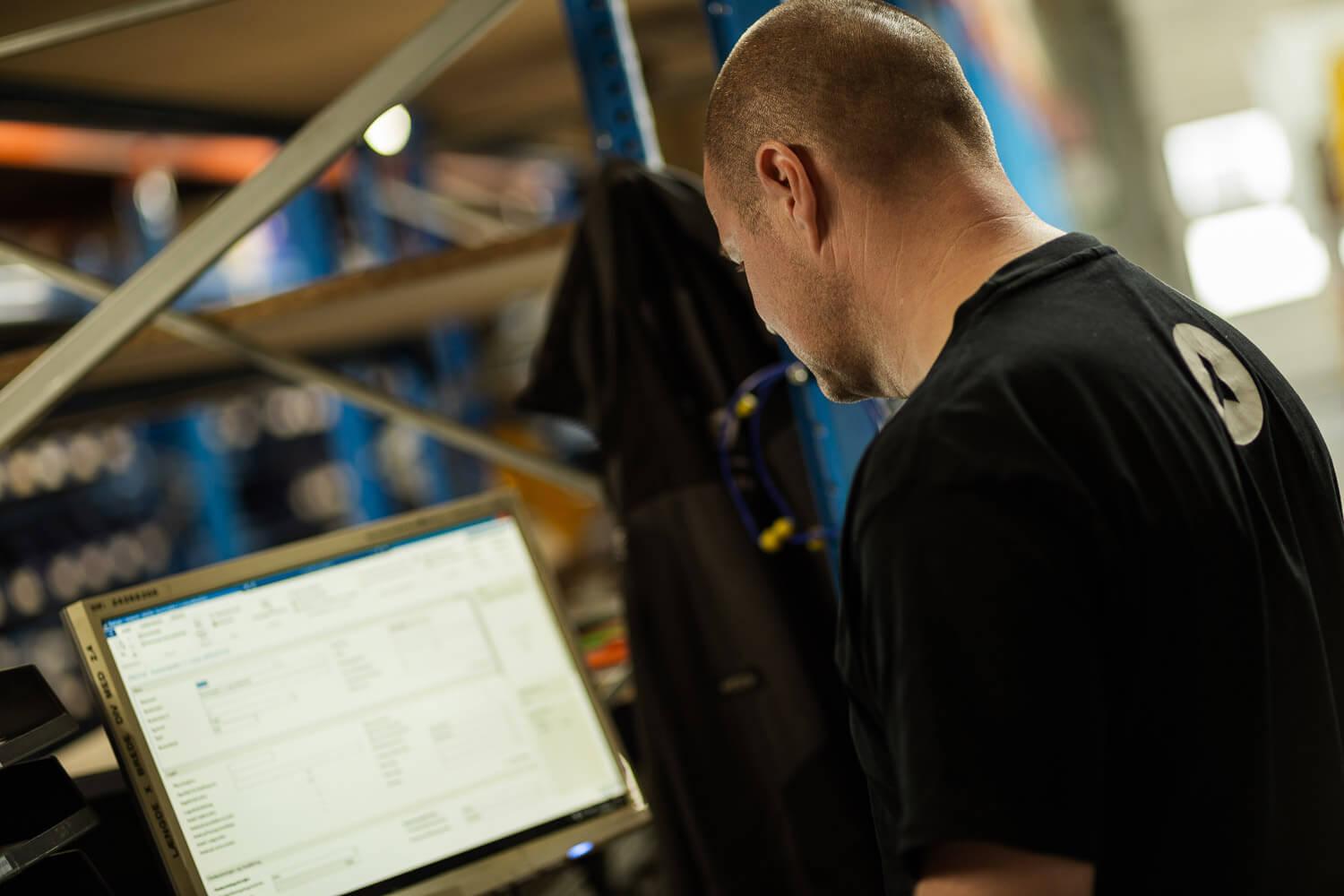 Stay safe
Your safety means the world to us. That is why our vacuum lifting yoke comes with several great features to raise safety standards. Here are 3 of them:
Every suction cup is equipped with sensors. If there's a leak – resulting in a loss of vacuum suction – the system will send an alarm
The alarm system has a backup battery in case of a power cut
Enjoy faster and better troubleshooting with remote access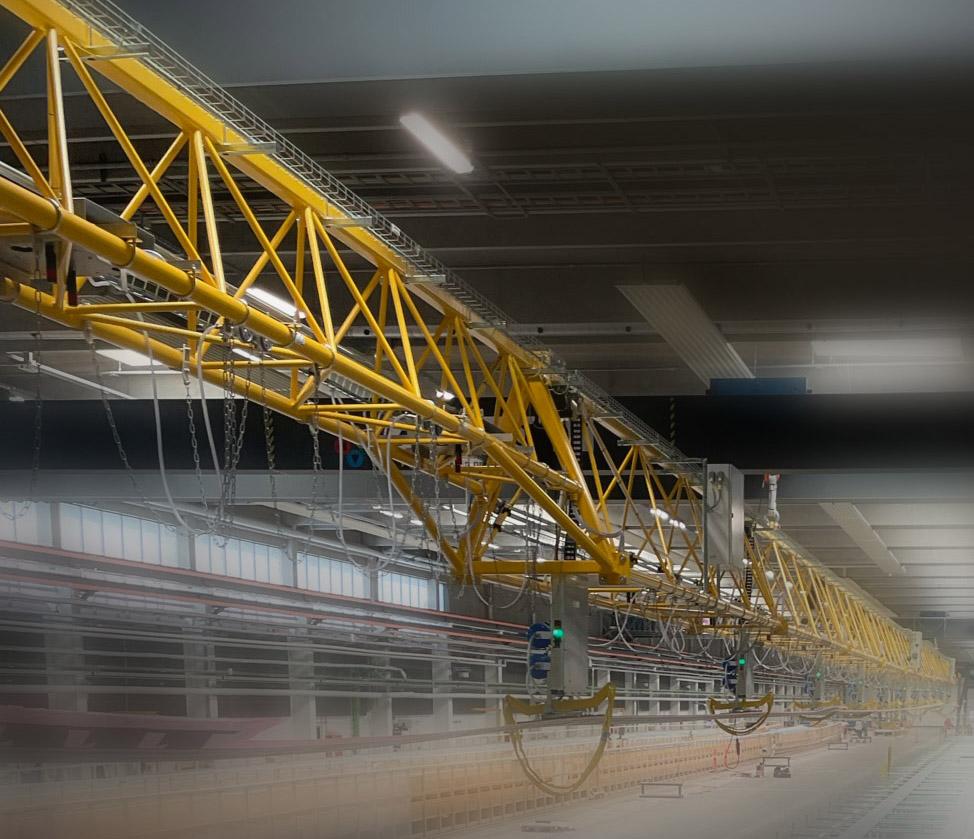 Would you like a little help to meet the higher demands?
Perfect! We are ready to tell you more about the vacuum lifting yoke for demoulding and placing precast beams. Online or at your site. Just fill out the form and we'll reach out to you.